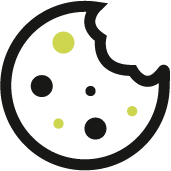 Cookie Policy
Generally
Our website, www.securumstorage.com, uses cookies to function correctly. A cookie is a small text file that is stored in your browser and allows our system to remember your device when you visit our website. No personally identifiable data is stored in cookies, only an anonymous ID number. Cookies are used for us to be able to keep visitor statistics and to be able to improve the experience for you as a user. If you do not accept the use of cookies, you can configure your browser not to accept cookies. Information on how to do this can be found in the user manual for your browser. If you choose to set your browser not to accept cookies, we can unfortunately not guarantee that the Service works correctly.
We use both session cookies (which expire when you close your browser) and persistent cookies (which remain on the device for a certain period of time or until you delete them). We use the following types of cookies for the purposes described in this table:
Type of cookie
Purpose
These cookies are necessary for us to be able to provide the service to you. For example. these cookies allow us to recognise who you are and then provide correct information to you.
Performance and analysis
We use these cookies to analyse how the service is accessed, used, or works. We use the information to maintain, operate and improve the service.
Functional
These cookies allow us to manage certain functions in the service in accordance with your settings and choices. These mean that when you return to the service, we can e.g. have your username ready and remember how you customised the settings.
Advertisements and offers
We use these cookies to provide you with advertisements and offers from our landlords, as well as to measure the spread of various offers.
Third parties
We may allow our partners to use cookies in or outside the service for the same purpose as stated above. We may also use service providers for the purpose of using cookies on our behalf for the purposes stated above.
When you download our app on your equipment, we need to store and retrieve certain technical information from the equipment in order for us to provide and update the service.
By downloading our app, you agree that we store and retrieve certain technical information from your equipment. If you no longer want us to store and retrieve the technical information, you must uninstall our app. Note that your account will not be terminated if you only uninstall our app from your device.